Composting Plant


Rug weaving / Patchwork


Children Club


Mother & Child


Literacy Classes


Paper Recycling


Garbage Separation


Tora Unit



Tora 1



Tora 2



Tora 3


The Quattamea Integrated Center for Recycling



Quattamea 1



Quattamea 2



Quattamea 3



Quattamea 4


Transfer of Experience


Personal Stories

Resources


The Cave Cathedral !
A Modern Wonder in the Heart of the Garbage City


International Awards:


Photos


more photos


Transfer of Experience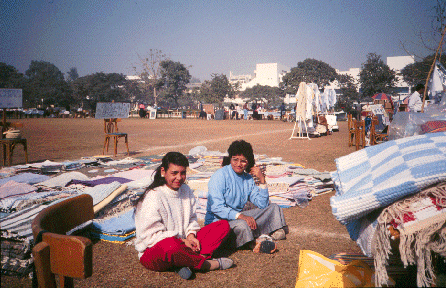 This project aims to use experience and knowledge gained in the Mokattam village in other garbage villages. The village selected is TORA village. The project is a concerted effort, on behalf of a marginalized group of people playing a vital role in the management of the urban environment of a section of the huge megalopolis, Cairo - household solid waste collection, disposal and recovery to accomplish the following : To inform, educate and convince official government policy and practice to reverse their decision to evict and move the people; To support and implement a neighborhood upgrading plan involving the ;
planning of streets,
construction of a school,
outpatient clinic,
park,
children's club,
credit programs to upgrade the garbage collection vehicles from donkey-pulled carts to small pick-up trucks,
credit for small and micro-enterprise development, l
literacy classes,
infrastructure (water, sewage and power lines),
improving construction by painting facades of building,
planting trees,
community mobilization and participation.